NBA 2022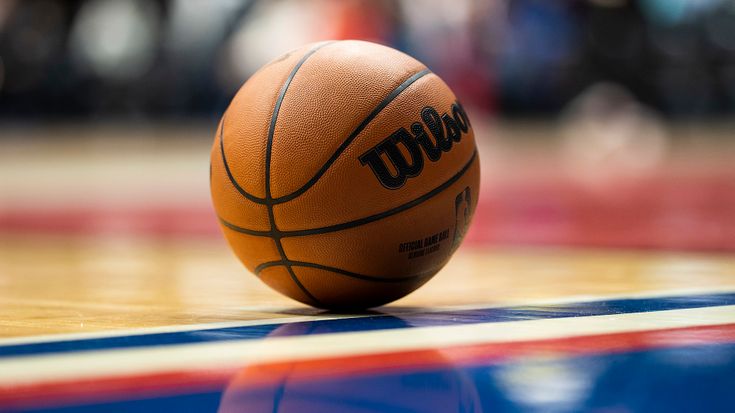 For everything NBA click here https://www.nba.com/
Source: NBA.com
Tiger Returns To The Maasters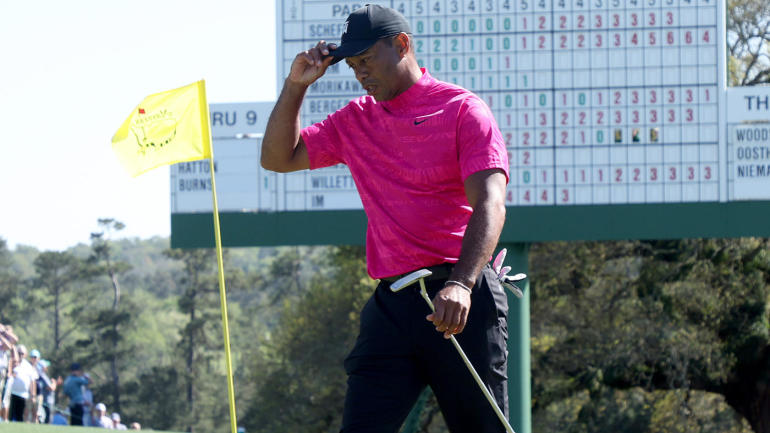 AUGUSTA, Ga. — It was a Thursday that felt like a Sunday. That's what happens when a five-time Masters champion returns to the sport he has decimated over the last quarter century for the first time in 17 months.
In between his last round of competitive golf at the Masters in November 2020 and this first round of the 2022 Masters, Woods had yet another back surgery and nearly lost his leg. So, what did he do after a year and a half off from pro golf at the highest level? He went out and shot a 1-under 71 to beat the field average by three, of course.
Given Woods' stature (the best player ever), what he's accomplished at Augusta National (five green jackets, no missed cuts in 21 tries as a pro) and the adversity he's faced ("stuff … that I don't wish on anyone"), it's a 71 that will go down as one of the most remarkable rounds in Masters history.
On paper, it's a fine score at a great tournament that could lead to something even better later in the week. Paper is void of context, though, and the contextualization of a man who almost needed a prosthetic leg to ever walk again is required.
It felt like living history from the first tee shot. Thousands of patrons lined the first hole at Augusta National to watch the 973rd-ranked golfer in the world hit his first official shot in over 500 days. Tiger delivered early with a long walked-in par putt that revved up the rolling gallery and seemed to energize somebody who certainly didn't need much more adrenaline.
He can make the cut and work his way into contention at this tournament. Woods beat the man he took to Augusta National last week, Justin Thomas, by five strokes on Thursday after J.T. spent the first three months of the year looking like the best ball-striker on the planet. Tiger can and will beat enough of this field through 36 holes to engender an iota of hope going into Saturday morning.
He also proved something more meaningful that he's proved seemingly every year since he won this tournament 25 years ago. Woods clawed his way back from a hospital bed to a wheelchair to laying on his back in his palatial backyard listening to the birds chirp to blocking those same creatures out on Thursday as he unloaded every ounce of intellect, stubbornness and skill he has remaining in his body.
"[Walking the course] did not get easier, let's put it that way," said Woods. "I can swing a golf club. The walking's not easy, and it's difficult. As I said with all the hard work, my leg, it's going to be difficult for the rest of my life. That's just the way it is, but I'm able to do it. That's something I'm very lucky to have this opportunity to be able to play, and not only that, to play in the Masters and to have this type of reception. I mean, the place was electric."
Source: CBS Sport
March Madness Live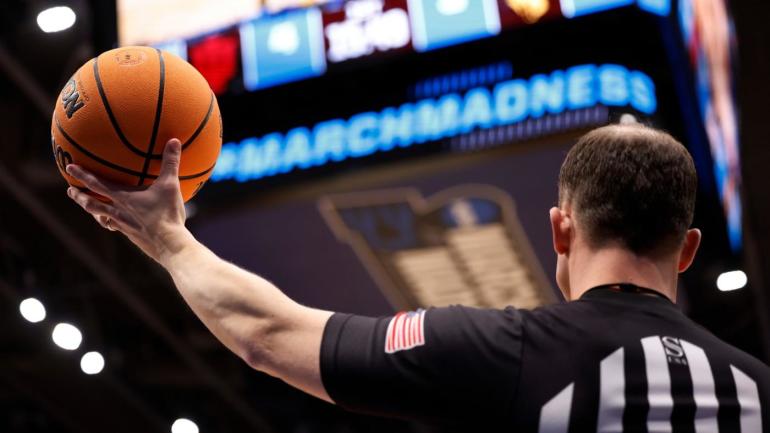 Sunday night marked the end of the first two rounds of the 2022 NCAA Tournament, and what a way it was to ring in the March Madness action. The stage has now been set for the Sweet 16, however, as the field of national title contenders continues to dwindle from 68 just a week ago to just 16 this week. Just days after fighting through the first two rounds, the pool of squads left standing are fanning back out to San Antonio, San Francisco, Chicago and Philadelphia for another weekend of action.
When the dust settles, only the Final Four will be left standing after what figures to be a memorable few days. With a Cinderella like No. 15 seed Saint Peter's still in the mix along with big-name brands such as Duke and No. 1 seeds Gonzaga, Arizona and Kansas, the regional semifinals are sure to deliver more of the drama and intrigue that makes the Big Dance so great.
Then, of course, there is the tier of under-the-radar assassins. Unlike the No. 1 seeds and unlike Saint Peter's, teams such as No. 4 seed Providence, No. 5 seed Houston and No. 11 seed Iowa State have reached this point without much fanfare. All are known more for their grit than their flash and none of them would be mistaken for one of the sport's blue blood programs.
But as the Cougars demonstrated while snapping a 37-year Final Four drought last season, this time of year is more about what's in your heart than what's spelled out across the front of your jersey. So buckle up and get ready for what should be a thrilling Sweet 16.
Be sure to check in often as this story will update every single time the NCAA Tournament schedule is adjusted. Games will be aired on CBS, TNT, TBS and truTV — and as always, you can watch every game in the tourney via March Madness Live beginning Tuesday night with the First Four. All times ET
Source: CBS Sports
Alabama, Michigan, Georgia, Cincinnati reach College Football Playoff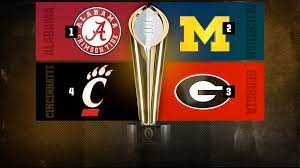 Two SEC teams and the first Group of 5 team in the history of the College Football Playoff will play for the national title, as the CFP selection committee revealed No. 1 Alabama, No. 2 Michigan, No. 3 Georgia and No. 4 Cincinnati as its top four teams Sunday on Selection Day.
Alabama will face Cincinnati in the Goodyear Cotton Bowl Classic, and Michigan will face Georgia in the Capital One Orange Bowl on Dec. 31. The winners will play Jan. 10 in the national championship game in Indianapolis. Both semifinal games and the national title game will air on ESPN.
It was a relatively drama-free weekend, as the committee's top four remained the same, just reshuffled, following the conference title games Saturday.
Alabama's dominant performance in its 41-24 win over Georgia in the SEC championship game catapulted the one-loss Crimson Tide to the top spot.
"Not only did Alabama beat Georgia, but the way they beat them — they controlled the game, pretty much from start to finish," CFP selection committee chair Gary Barta said on ESPN.
Michigan's 42-3 dismantling of Iowa in the Big Ten championship game solidified the Wolverines at No. 2. Georgia dropped to No. 3 in part because of its lopsided loss, but it also stayed behind Michigan because it didn't have a conference title, while the Wolverines defeated the Hawkeyes soundly on the Big Ten's biggest stage.
Barta said the committee gave no consideration to avoiding a rematch between the Crimson Tide and Bulldogs in the first round when seeding the teams.
Undefeated Cincinnati, which won a school-record 13 games, punctuated its résumé with a convincing 35-20 win against No. 21 Houston in the American Athletic Conference championship game. It was the Bearcats' second straight American title, and this will mark their second straight New Year's Six bowl appearance as the highest-ranked Group of 5 conference champion.
Cincinnati became the second team in the history of the American to finish 13-0, joining UCF in 2017.
"All year we've tried to avoid saying we're carrying the flag [for the Group of 5]," Cincinnati coach coach Luke Fickell said on ESPN. "I think you can get lost in a lot things that are going on."
Notre Dame and Ohio State finished fifth and sixth in the CFP rankings and head to the PlayStation Fiesta Bowl and Rose Bowl, respectively.
Alabama became the favorite to win the national championship at +120 after its win over Georgia on Saturday. The Crimson Tide were installed as 13.5-point favorites over Cincinnati at Caesars Sportsbook.
The Tide, though, will have to do it without star receiver John Metchie III, who is out with a "significant" ACL injury suffered against the Bulldogs.
Georgia opened as a 7-point favorite over Michigan. The Bulldogs, who had been the consensus national championship favorites since Week 6, are now +135, followed by Michigan at +800 and Cincinnati at +1,400
Source: ESPN
LSU hires Notre Dame's Brian Kelly as next head football coach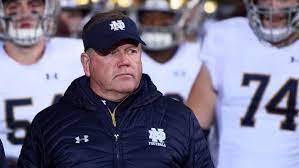 Brian Kelly has left Notre Dame to become the next head football coach at LSU.
LSU confirmed the stunning move Tuesday morning, announcing that Kelly has agreed to a 10-year, $95 million deal that also includes incentives. The SEC powerhouse will officially introduce Kelly at a news conference Wednesday at 1 p.m. ET.
Kelly, in his 12th season at Notre Dame, will replace Ed Orgeron, whom LSU announced on Oct. 17 would not return as coach in 2022, less than two years removed from an undefeated season and a national championship.
Kelly, 60, became the winningest coach in Notre Dame history earlier this season, surpassing Knute Rockne. Kelly is 113-40 (including 21 victories from the 2012 and 2013 seasons that were vacated by the NCAA), guiding the Fighting Irish to the BCS title game in 2012 and to College Football Playoff appearances in 2018 and 2020.
"Brian Kelly is the epitome of a winner," LSU athletic director Scott Woodward said in a statement. "He has built and sustained success at every program he's led, from multiple undefeated regular seasons and National Coach of the Year honors to national titles and College Football Playoff berths. His credentials and consistency speak for themselves.
"Most importantly, Coach Kelly's players and programs exemplify excellence in all aspects of the student-athlete experience — in competition, in the classroom, and throughout the community — and he shares our values and vision for elevating our university and our state. We're thrilled to welcome him and his family to Baton Rouge, and we are excited to work with him as we add to the championship legacy of LSU Football."
Kelly was on the road recruiting for Notre Dame when the news broke he was leaving the school, a source told ESPN's Chris Low. He sent a group text to the Notre Dame players late Monday night informing them he would be leaving and apologized that they found out "through social media or news reports." Kelly told the players he would share more with them during a 7 a.m. team meeting on Tuesday, sources said.
Source: ESPN